Spotlight on our Young Ambassadors

Engaging with young people is vital to the success of our services, and this year we've welcomed five new members to our Young Ambassador programme.
The programme aims to help develop our Young Ambassadors' skills, experience, and confidence through training, volunteering and employment opportunities within Brandon Centre.
Let's meet our newest Young Ambassadors…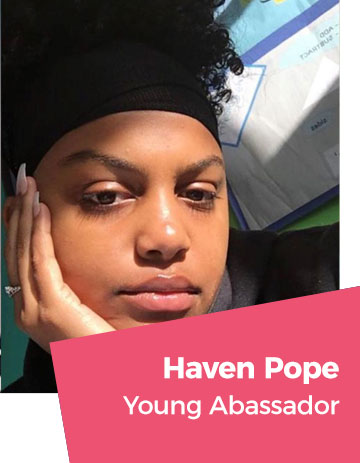 Haven Pope
I'm Haven and I'm 19 years old. I've been working in the Relationship and Sex Education (RSE) sector for nearly 3 years now, delivering sexual health workshops to young people, researching young people's experiences of sexual health services in Camden and Islington, and helping to design the future of sexual health education and care.
Having used sexual health services for a long while and having always been enthusiastic about having positive and inclusive conversations around sex, becoming a Young Ambassador and joining the Young People's Leadership Board at Brandon Centre is really important to me.
To be working behind the scenes with a group of amazing people is such a great feeling. I get to be at the forefront of making sure sexual health services and RSE are the best they can be to support young people no matter their age, background or needs.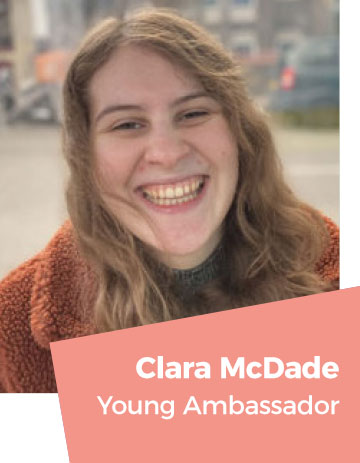 Clara McDade
I'm Clara, a student in my final year of university and passionate about young people's sexual and mental health. I also do a lot of work around gender-based violence and intimate partner abuse in young people.
I became involved with the Brandon Centre at the beginning of 2021, after working on a project for the CAMISH Network, and had the pleasure of contributing to Brandon Centre's Young People's Involvement Strategy before becoming a Young Ambassador.
But my relationship with Brandon Centre goes back years! Having gone to school in Camden, the Brandon Centre was always a safe, positive place for me and my friends to go for advice about sex, relationships or mental health.
I'm very proud to be representing this special organisation, and hope to continue the open and inclusive spirit of Brandon Centre as a Young Ambassador.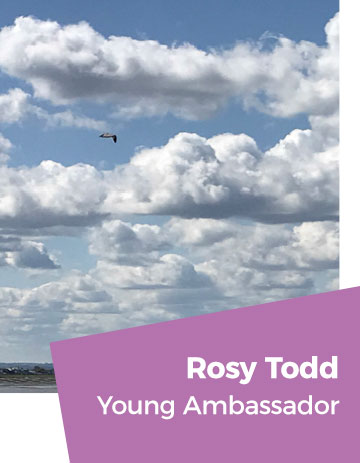 Rosy Todd
I'm Rosy, and I joined Brandon Centre whilst studying Architecture at university.
I'm keen to open up conversations about mental health in the UK and, as a Young Ambassador, I hope to help make health and wellbeing services more accessible to young Londoners and demystify the therapy process.
Since working with Brandon Centre, I've found that making a positive difference is important to me and must play a key role in my future going forward.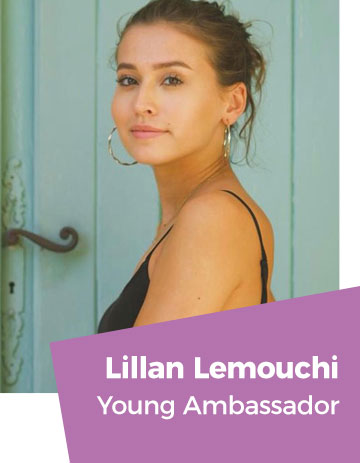 Lillan Lemouchi
I'm Lillan and, since teen-hood, I've had an unrelenting passion and care for all things sexual health. I'm specifically interested in LGBTQI+ youth advocacy and in exploring sexuality education through applied philosophy.
I often use creative arts methods to cultivate accessible and authentic dialogues about sexual health and relationships. In 2020-21 I worked with UCL to develop a collaborative zine-making platform for young people to engage with personal and unfiltered reflections on these topics (with the help of Brandon Centre!).
I'm now looking forward to continuing this line of work collaboratively within the Camden community.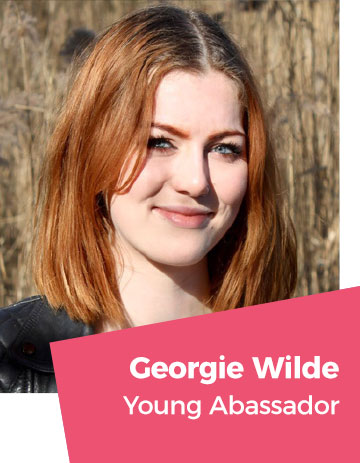 Georgie Wilde
I'm Georgie. I'm 21 and a university student here in Camden, as well as a service user. My passion for all things sexual health was ignited at the age of 18 after being exposed to sex-positive RSE (Relationships and Sex Education.) It revolutionised the way I thought about myself, and my relationships with others, giving me power when I previously felt I had none. Since then, I've wanted to help other young people achieve better sexual health and RSE access.
I love tackling challenging topics, in particular, the still sometimes stigmatised worlds of sexual health and mental health. One of my biggest RSE interests lies in promoting pleasure and breaking shame cycles. I was able to explore these interests recently by designing and leading workshops with some incredible young people. We explored topics like porn and pleasure through discussion, art, and poetry.
This work inspired my dissertation for my undergrad degree, which looks at re-framing the canon of philosophical porn-related literature from the perspective of education and young people's needs.
I'm beyond excited to bring these experiences to Brandon Centre's young people's board and to work with the amazing team of Young Ambassadors!
If you're interested in joining us as a Young Ambassador, contact:
Other articles from the Brandon Bulletin…