Brandon Centre joins Open House London 2021

On Saturday September 4th Brandon Centre opened its doors and garden to the public as part of the Open House London Festival 2021.
Our team of staff and Young Ambassadors welcomed over 50 visitors interested in finding out more about the history of our building and the welcoming environment it allows us to provide for the young people in our community.
One of this year's themes at Open House London was the link between architecture and wellbeing, promoting mental health with mindful architecture, and visits to undiscovered places.
"What was lovely, and a bit different, about the visits, was that instead of talking about the architecture of the building we talked about what goes on inside the building," said Julia, Brandon Centre CEO.
"We talked about the importance of community-based services that help young people deal with their mental and sexual health and how, with our support, they can go on to become responsible, fulfilled, and healthy young adults."
Our beautiful house dates back to the Georgian period. It was donated by the well-known philanthropist, Brandon Cadbury, after being so impressed by our founder, Faith Spicer's, ground breaking work with adolescents in 1960s London. As a thank you, we named the charity after him in 1984.
We still enjoy a close relationship with the Cadbury family through The Oakdale Trust who very generously support our work, and Brandon's daughter, Olivia Tatton-Brown, is our very special Patron.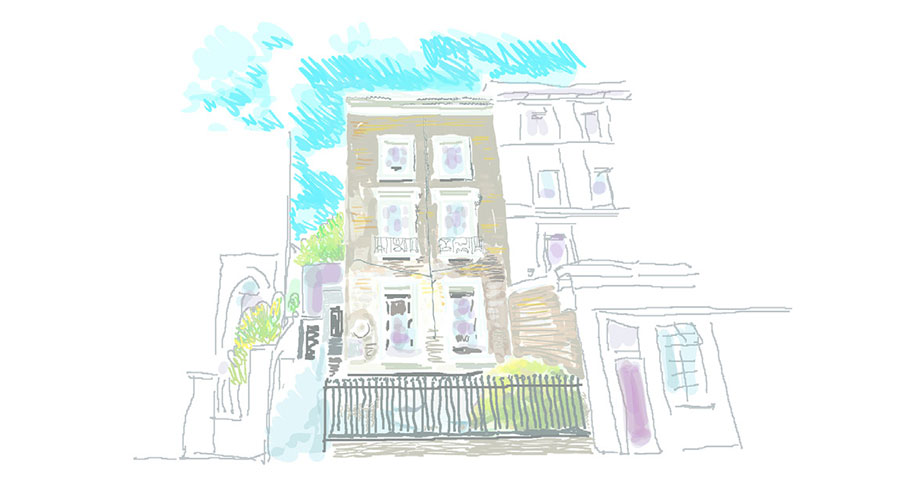 Read more about our 52-year story here:
Other articles from the Brandon Bulletin…