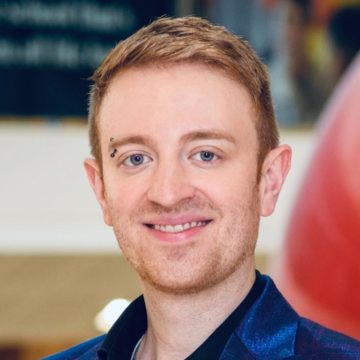 Jazzy Jasiulek
ED&I Trustee
Jazzy Jasiulek is an accomplished Equality, Diversity, and Inclusion (EDI) professional. He hails from the vibrant city of Oakland, California, known for being one of the most diverse cities in the world. His upbringing instilled in him a deep commitment to empowering communities, a value that has guided his life choices. In 2020, amid the global pandemic, Jazzy relocated to London, which he now proudly calls home.
What appealed to you about working with Brandon Centre?
"As a gay man, I see how mental health is intertwined with the oppressive systems we live in. Years of homophobia and bullying have profoundly shaped how I think. Similarly, prejudice and poverty weigh on our young people who often lack an outlet to process their trauma or learn healthy coping mechanisms. The Brandon Centre represents to me the support that has made me into a thriving and functional adult."
What are you looking forward to in your role as Equality, Diversity & Inclusion Trustee?
"I aspire to remove barriers so everyone can have the support system they deserve. There is still a lot of stigma around mental health, especially for men. We need healthy masculinity in our community for the whole to thrive. As such, I am laser-focused on uplifting men's voices to show that taking ownership of your feelings and asking for help is a sign of strength.
I will also work to ensure the Centre stays close to best practices around LGBTQ+ inclusive care. The political debates around trans and non-binary young people have become so dehumanizing. We have a role to play in our community to affirm that your gender identity is valid and that you belong."
What about life outside of work and volunteering?
"My favorite thing about London is the level of creativity and talent. I love going to the theater, opera, drag shows, and cabarets. The stage is a bright spot for me in the middle of what feels like never-ending grey weather!"
Trustee additional responsibilities: