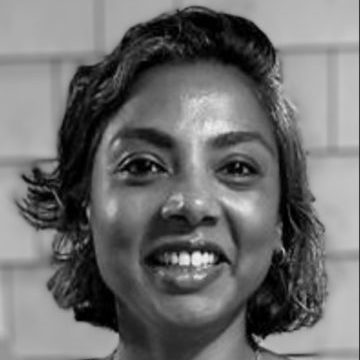 Dr Lipi Begum
ED&I Trustee
Lipi works across healthcare, the creative industries, and academia. She is an experienced researcher, organisational coach and lecturer and has taught on social issues including global health, sustainable fashion and leadership.
What appealed to you about working with Brandon Centre?
Brandon Centre holds a special appeal to me due to having previously worked as a Health and Wellbeing coach on the BWell programme.
During my time in that role, I was impressed by a culture of togetherness and creativity and a motivation to improve the lives of young people in the community."
Is there anything that's particularly meaningful to you about working with Brandon Centre?
"I see the role as a rewarding way to continue advocating for young people's wellbeing during challenging times and ensuring the centre remains inclusive and resilient.
Coming from an intersectional background, I have experienced and recognised barriers to mental health support. I am driven by the opportunity to improve equal access to resources to support the mental health of young people whose voices often go unheard."
What are you looking forward to in your role as Equality, Diversity & Inclusion Trustee?
"I am looking forward to working closely with a vibrant team of young ambassadors, executives, and counselling and psychotherapy staff to ensure ED&I is embedded across the organisation, whether co-designing services with young people in the community or staff development and training."
What do you think makes Brandon Centre different?
"The centre's rich history of openness, pushing boundaries and working in partnership with the community.
Being situated at the heart of Camden and Islington within a beautiful Georgian house makes Brandon Centre an architecturally mindful space for diverse people and creative ideas to come together."
What do you enjoy when you're not working?
"When I'm not working, I love visiting art galleries, watching Indian cinema and travelling. My favourite cities include Shanghai and Dhaka."