#OpenHouseLondon – Saturday 4th September
View our Spring/Summer Newsletter here
Please click on the button below to read all about our exciting news, our activities, how to support us, as well as how to sign-up for future editions of Brandon Bulletin.
HSJ Award 2020:
Integrated Care Partnership of the Year
It's always extremely heartening to be recognised for the incredible work we do at Brandon Centre to support young people – and even more so when it is supported by a prestigious, national award!
Together with our partners Barnados, NHS North Central London CCG – Islington, Whittington Health NHS Trust, Isledon and Kooth plc, we were delighted to receive a "Highly Commended" for the 'Integrated Care Partnership of the Year' Health Service Journal Award 2020.
Congratulations to everyone involved!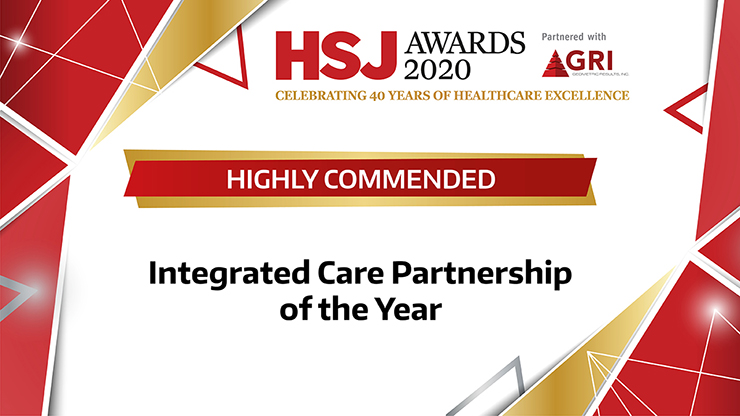 Autumn / Winter 2020 Newsletter

Welcome to Brandon Centre's Autumn/Winter 2020 newsletter. In fact our first since I joined as CEO. Things have advanced quickly at Brandon Centre and as you read through you will find many wonderful projects that have made a significant difference to how we work and support young people. Naturally some of our plans for this year were put on hold due to COVID, including our 50th Celebration Event where we would have recognised and thanked our supporters, staff, Trustees and our Young Ambassadors.
We provide specialist services in support of the psychological, social, and sexual health needs of young people under 25 years. We have a particular focus on adolescence and support many young people from deprived backgrounds whose needs are often not addressed.
We have achieved so much over this last year. We completed a substantial transformation to improve the stability, profile and impact of our organisation. We also begun an exciting cultural renewal initiative 'The Brandon Way' to build a joint vision involving young people. At this point I would like to acknowledge the incredible collaborative work between our staff, our new Senior Leadership Team and our Trustees who have all worked so hard throughout our exciting journey. We have invested in IT infrastructure and a new electronic patient record system called PatientSource. The system has enabled us to move from paper-based processes to digital. This has transformed mental health and sexual health services ahead of expanding support further across London and beyond. And, critically, was completed before the pandemic which enabled us to continue to support young people. We have also invested in a new cloud-based phone system, a new and user-friendly website and new brand identity.
Our 50+ year journey continues. There are lots of exciting things still to happen. It is a great pleasure to work with such talented and dedicated people. We still have much to do. These are challenging times but, together, we will continue our good work and help change young people's lives for the better.
Enjoy discovering more of what we do and we look forward to welcoming you to Brandon Centre.
Best wishes to you all.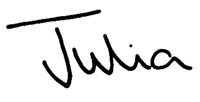 We are extremely proud of how our various services have transformed over the last 18 months due to the dedicated and very special teams within our charity, along with our supporters.
Brandon Centre Systemic Integrative Treatment Team (BC-SIT) is working directly with families of young people displaying high levels of challenging behaviour, who require longer and more intensive interventions. This service supports 50 families, with the help of funding from the Youth Endowment Fund. This service will expand across additional Boroughs over the next 5 years and is supported by a major academic evaluation programme.
Our Psychotherapy Service provides excellent clinical services to young people with a wide range of mental health needs. We are seeing increased anxieties and negative pressures on young peoples' lives during the pandemic. In Camden, we had a significant increase in referrals from May-Aug 2020. Our service delivery has adapted well to changing restrictions and we currently offer mainly virtual therapy appointments.
Collaboration with 'Arsenal in the Community' reaches disadvantaged and BAME girls, offering holistic wellbeing support. Our new Leaving Care Project will be supporting leaving care teams and young people across Camden, Islington & Haringey
Our Ground Up youth consultancy service provides specialist consultation and training to youth organisations in Camden. This has proved to be an invaluable support to youth workers in Camden around risk assessment, case consultation, emotional wellbeing, and young peoples' engagement, particularly at this time of the pandemic. We have found stress levels for front-line youth workers have increased and our support to them has risen 3-fold since March, as they struggle with young people presenting with complex home and family situations.
Our Sexual Health services provide flexible responses to young people's varied and emerging sexual health and contraception needs. This includes our new outreach work into local housing estates, engaging hard-to-reach young people, particularly young men from BAME groups, and disabled young people not currently accessing services.
We have been developing training for other agencies around sexual health in the context of COVID. Our ability to maintain face-to-face sexual health appointments means we can maintain more nuanced conversations with many young people who otherwise may not be seen by any other professionals.
Brandon Centre is excited to continue strengthening our partnerships with the NHS, local authorities, higher education and voluntary sector partners.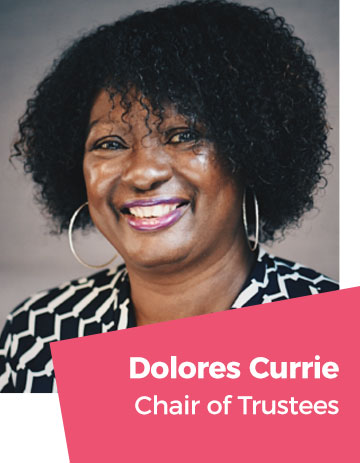 "I am proud and humbled to Chair such a stalwart community based charity and its dedication to serving young people over the decades. Its resolve and resolution to keep going, its ability to refocus, realign and recommit to its young people has been challenging at times, but exemplary. We have adapted, evolved and recognised the need to change whilst encapsulating the best way of supporting, enabling and empowering young people to access the highest quality sexual and mental health support in a safe environment.
I celebrate, acknowledge and honour our CEO, senior leadership team, employees, volunteers, trustees, partners and stakeholders who make this happen. Without your support, this wouldn't be possible. As we transition and embark on new pathways we will steadfastly remain true to who we are, putting young people at the heart of what we do. Thank you for your continued unwavering support!"
Contact Us
Other articles from the Brandon Bulletin…
Spotlight ON – Londin Gjinali

In this addition of Spotlight ON, we meet Londin Gjinali, one of Brandon Centre's Young Ambassadors.

"Hello!  My name is Londin.
I am a 21 year old graduate currently working for Brandon Centre. However, that is only the most recent part of my life that Brandon Centre has influenced and supported me.
My first encounter with Brandon Centre was during my A-levels where, at the age of 16, I first started experiencing two things that I never thought I would have to deal with – anxiety and depression. So, my first experience of the centre was not as an employee but as a patient. Brandon Centre allowed me to have a place to confront these problems and also prepared me for university life".
Dealing with anxiety
"When I first had anxious thoughts and feelings, leaving the house felt like a monumental struggle. By the end of my time at the centre I was able to live in a city over a hundred kilometres away, by myself for three years. I also volunteered at Brandon Centre when I was back in London.
The centre healed me and prepared me for later life and I actually know it has provided me with a place to begin my career.
In the centre I feel like I can be a part of the team that makes it possible for another young person to reach their potential. I feel that in the centre for the first time in my life I am doing good for both me and my community."
Londin Gjinali
Young Ambassador
Other articles from the Brandon Bulletin…


COVID has impacted everyone's lives including young people and their sexual and reproductive health. Ordinarily, young people would be able to freely attend services offered at Brandon Centre. Coronavirus restrictions have spurred services into delivering sexual and reproductive healthcare in innovative ways. Normally, a mix of appointments and drop in sessions were offered at Brandon Centre. During these sessions, young people could attend for contraception, sexual health testing, advice, pregnancy testing, emergency contraception, sexually transmitted infection management to name a few. Now, patients are triaged over the phone and collecting contraception from reception, signposted to online testing, directed to pharmacies for emergency contraception, leaving face to face appointments to those who absolutely need them.
Unfortunately, access to emergency contraception has reduced, maybe due to 'lockdown' which in turn prevented most people meeting for sex. Concern is for the wellbeing of young people during lockdown with higher than normal reported cases of domestic and sexual violence. There is also concern that there maybe many young people being subjected to abuse. The early months of lockdown caused alarm because the number of young people attending sexual health services fell dramatically across the country.
Privacy for young people
Privacy for young people presents an issue. They are no longer able to call for advice because there is a parent in the next room. Attending services has become a challenge. Young people are having to explain to parents why they are going out during lockdown. Positively, access to earlier termination of pregnancies has increased.
Brandon Centre can proudly say it has remained open, albeit for reduced hours, during the Coronavirus pandemic. Other sexual health services have closed or reduced activity severely in order to redeploy clinical staff to COVID wards. Whilst COVID usually comes with negative connotations, and we probably still aren't aware of the full impact it has had, it is a great opportunity to celebrate the positive change to the way services are offered and the way in which we have united as teams.
Contact Us
If you would like any further information on our Sexual Health services, fell free to…
Other articles from the Brandon Bulletin…
Brandon Connect & Counselling Partnership with Arsenal in the Community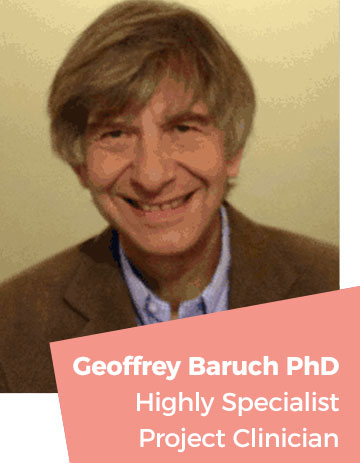 The impact of COVID on the life chances of all young people's prospects cannot be underestimated. This is particularly the case for the young people we are working with, whose mental health problems had previously been a barrier to them engaging in employment, education or training. The pandemic has reduced opportunities for employment and training and therefore led to increased isolation. This has further undermined their sense of hope, increased depressive tendencies and reinforced existing maladaptive patterns of behaviour e.g. typically sleeping during the day, and being on screens until early hours before dawn.
Over this period we have continued to welcome a significant number of young people as part of our 'Brandon Connect' and 'Arsenal in the Community' Programmes. There have been some significant successes. One young man has come through a long period of furlough and is returning to work, albeit with somewhat reduced hours (two thirds of full time but with 90% pay). Another young man who suffered from severe, chronic social anxiety and depression that led to him dropping out of university has engaged well in a new course at a new university. A third who has suffered from chronic depression, and was particularly affected by the lockdown, went back to college when it restarted in September.
We are currently looking to increase funding to enable us to support many more young people with complex needs and for whom we can make an enormous difference to their life prospects
More information
If you would like more information on our partnerships…
Other articles from the Brandon Bulletin…
Introducing the Senior Leadership Team

Julia Brown
Chief Executive
Michelle Drummond
Head of Clinical Training
& Consultancy
Paul King
Head of Finance
David Ritchie
Head of Sexual Health
Pavlos Rossolymos
Head of Mental Health
Emma Saunders
Head of People
Peter Suchet
Head of Fundraising
& Marketing
More information
To find out more about our Senior Leadership Team and our new Board of Trustees, please visit: www.brandon-centre.org.uk/the-board-senior-team
Other articles from the Brandon Bulletin…