Developing and maintaining collaborative partnering with statutory services and other voluntary organisations is integral to our activities. Some examples include: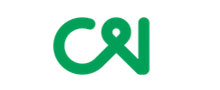 Minding the Gap
Minding the Gap, where we are a founding partner in a service to bridge the gap between adolescent and adult mental health services in Camden and Islington for young people with a complex presentation, along with Open Minded and the Camden and Islington NHS Trust; Catch 22, Tavistock and Portman NHS Trust and the Anna Freud National Centre for Children.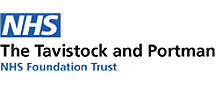 Camden Child and Adolescent Mental Health Services
Member of the Camden CAMHS Tier 4 monitoring group which includes CAMHS providers & commissioners.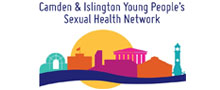 Camden & Islington Young People's Sexual Health Network
Active member of the network of providers for young people's contraceptive and sexual health services in Camden & Islington which includes Brook and Pulse/Homerton University Hospital NHS Foundation Trust.  In addition, Brook partner with us in delivering the C-Card scheme, Chlamydia screening service and workforce development.
The Lighthouse
A new and innovative partnership with the Lighthouse, UK's first Child House. At The Lighthouse we put children at the centre, to make sure they have a safe place to recover at their own pace and rebuild their lives. This pioneering service brings multiple services under one roof, such as health, police, social care with CAMHS and charities delivering therapeutic interventions.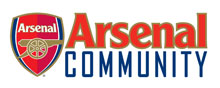 Arsenal in the Community
A new expanding and developing project with Arsenal in the Community and the London Marathon Charitable Trust with the aim of increasing female participation in sport, providing them with professional support for anxieties they may be experiencing and providing them with personal development opportunities such as accredited course, workshops and employment.
https://www.arsenal.com/news/zinsberger-and-quinn-launch-girls-kicks-programme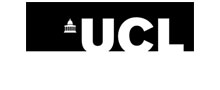 University College London
We have close links with University College London (UCL) and receive academic support for our outcome evaluation programme.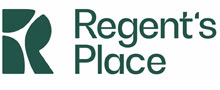 Regent's Place
Regent's Place is a 13 acre, fully managed campus owned by British Land, featuring unrivalled local and international transport links, the latest in sustainable design, a lively mix of retail, leisure and public spaces – and all within strolling distance of one of London's most beautiful parks on one side and the heart of the West End to the other.
Regent's Place totals around two million sq ft of office, retail and residential and is home to in excess of 20,000 workers and residents. Occupiers include Dentsu Aegis, Facebook, Lendlease, Ricoh and Santander.
Regent's Place is committed to being a resource for its local community and works in partnership with local organisations and charities. As well as initiatives like the Regent's Place Community Fund, there are dedicated community venues on site hosting hundreds of community-led activities each year.
Academic links
The Centre is closely associated with the Research Department of Clinical, Educational and Health Psychology, University College London (UCL). Academics from the department managed the evaluation of the Centre's MST trial and the evaluation of a trial examining the effectiveness of MST for young people with problem sexual behaviour (MST-PSB), an adaptation of MST standard. We are currently working with Hertfordshire University in an evaluation of our Systemic Integrative Service (SIT) Youth Endowment Team working with 10-14 year olds.
We continue to have academic support from UCL for the Centre's programme of audit and outcome evaluation.