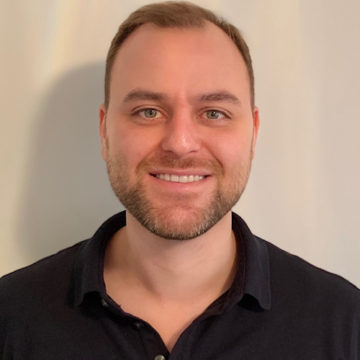 Dr Pavlos Rossolymos
Clinical Director
Pavlos is a Clinical Psychologist with over 10 years of experience working in mental health services in the NHS, and in the charitable and private sectors. He is a Chartered Member and Associate Fellow of the British Psychological Society, as well as a Registered Practitioner Psychologist with the Health and Care Professions Council.
He joined Brandon Centre in 2014 and has worked in various roles within the centre since then. He has provided individual therapy to young people at the centre and in youth hubs, as well as mental health outreach to young people living in hostels. Pavlos has previously been Joint-Clinical Lead of Brandon Centre's Psychotherapy Service. In his former NHS roles, he worked with young people and families in CAMHS in Kent, Bexley, and Watford.
Pavlos is currently leading Mental Health Services at Brandon Centre. This includes our Psychotherapy Services in Camden and Islington, our Systemic Integrative Treatment Service, Brandon Connect, Counselling at Arsenal, and Arsenal Girls Kicks.
Pavlos is passionate about our mental health services providing evidence-based interventions to young people and their families with care, empathy and compassion.