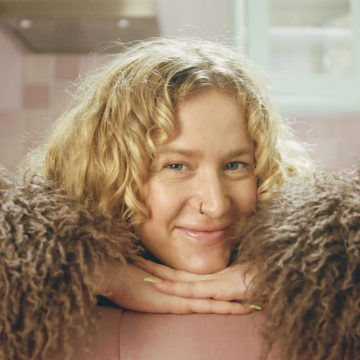 Grace Campbell
Grace Campbell is a stand-up comedian, writer and actor. She's also the daughter of political advisor and mental health campaigner Alastair Campbell. While growing up around celebrities and politicians during the rise of new Labour, Grace also lived a more 'normal' life at home and school in North West London, and was a regular visitor to Brandon Centre. Grace recounts her stories and experience of visiting Brandon Centre in her book 'Amazing Disgrace'.
"I have a very fond place in my heart for Brandon Centre. They were so nice and made me feel so calm. I had a lot of anxiety around sex, and I went there to learn stuff that we weren't learning at school. I needed it when I was a teenager and teenagers still really need it today. It's a really special place."
Grace has been described as "One of the funniest women in Britain," and "Articulate, witty and very funny…a breath of fresh air." We're so pleased to have Grace as our Young Patron and we'll be working together to raise awareness and funds to support more young people.
You can follow Grace on Instagram @disgracecampbell.