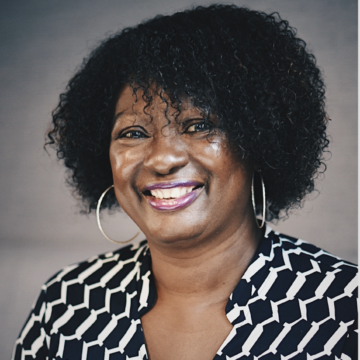 Dolores Currie
Dolores spent 26 years working tirelessly with us as a Trustee, and later as Chair of the Board.
It's not the end of our collaboration with Dolores though, as she takes up her new role as Brandon Centre Ambassador.
Dolores is UK Country Manager and Senior Bid Manager at Colt Technology Services, and has extensive commercial, risk, project, health & safety, and business development experience.
She's also spent many years working with community organisations, and before joining Brandon Centre, she ran the Camden Young Women's Centre. She was also a Non-Executive Director at the London Probation Board and Chaired the Islington Panthers Basketball Club.
What do you think makes Brandon Centre different?
"At Brandon Centre, the commitment of the team feels personal. Everyone is very involved and committed to making it a success.
I've seen quite a lot of changes over the years, but what has always been there is the dedication to young people. There's a real passion for helping them, and an understanding of the importance of the work we're doing."
What are you looking forward to in your role as Ambassador?
"I'm looking forward to raising awareness of Brandon Centre's great work, and helping to get more young people involved in how we grow our services. Their input is really being supported, and that's important."
Dolores has always been passionate about her work with young people, and we've been tremendously lucky to have benefitted from her knowledge, experience and support over the years.