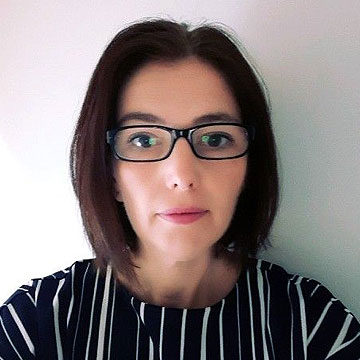 Victoria Corbishley
Vice Chair, Board of Trustees
Victoria's been one of our Trustees since September 2019 and Vice Chair since early 2021, supporting us with her experience and expertise in healthcare, management, and strategy.
A qualified management accountant, Victoria has worked in commissioner and provider healthcare organisations and national bodies including NHS England. As Director of Transformation for Eastern Academic Health Science Network, she brokered connections between innovators and regional NHS organisations.
Today, Victoria is Director of Health and Local Crisis Response at the British Red Cross overseeing the work of over 3,000 staff and volunteers.
What interested you about working with Brandon Centre?
"I really liked the fact that it offers two critically important, sometimes stigmatised, services for young people right in the heart of the community. I've got two teenage daughters and know what a difficult time adolescence can be."
What are you looking forward to in your role as Vice Chair?
"I'm really excited about helping Brandon Centre sustain and grow its services. The opportunity to share our expertise, through our training and consultancy services, is really promising. Also, the research opportunities we're working on reflect the innovative history of the centre."
When she's not busy working and vice-chairing, Victoria's favourite time of day is first thing in the morning when she walks her dog. "It's a great time to get outside when others are sleeping. You can have the streets to yourself and plan the day ahead."
Trustee additional responsibilities:
Transformation & Innovation Trustee Lead
Business Development & Fundraising Committee Trustee