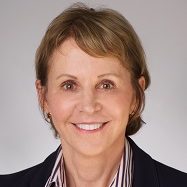 Jennifer Cantor
Honorary Treasurer Trustee
Jennifer is a Managing Director at UBS, where she leads the Group Corporate Services for EMEA. Prior to joining UBS in August 2018, Jennifer worked at Cisco Systems where she had a variety of roles over 18 years from information technology to sales strategy. She started her career as an auditor for Ernst & Young.
Jennifer is eager to support Brandon Centre because she remembers quite vividly the challenges of being a teenager and not having any support available. She is also the mother of a teenage boy.
She believes that the support provided by Brandon Centre can be life changing and that all young people should have access to the highest quality care and support when they need it the most.
Trustee additional responsibilities:
Honorary Treasurer