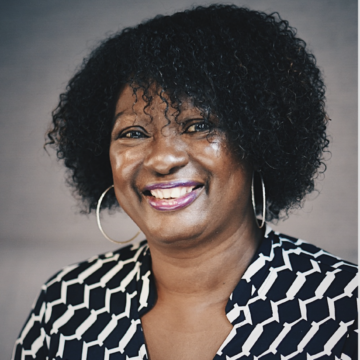 Dolores Currie
Chair of Trustees
Dolores Currie is Chair of the Board of trustees. She also sits on the Business Development and Fundraising Committee and is the Technical lead for the Centre.
Dolores is the UK Country Manager and Senior Bid Manager at Colt Technology Services. As UK Country Manager she is responsible for country specific Compliance, Employee Engagement and Business Continuity activities. Dolores is an experienced Senior Manager with extensive commercial, risk, project, health & safety, bid and business development management experience within the telecommunications industry, where she has held various senior roles managing large teams across the country and globally.
She is an advocate of local community charities and has a real passion for community based mental health services which she believes is fundamental to the changing dynamics of today's world and the impact that this has on young people.
Dolores is experienced in supporting local voluntary groups/charities where it has its most direct impact on the communities served. Dolores is a former Board member/Non-Executive Director at the London Probation Trust, where she chaired the Quality and Business Development committee, the Health and Safety committee and was a member of the Audit, Joint Consultation and Remuneration committees. She also has in-depth experience of active participation in local community projects, as former Chair of Camden Young Women's Centre, a charity focussed on provision of outreached youth services to Young Women in Camden and former Chair of Islington Panthers Basketball Club, providing community-based basketball to young people in Islington.
"I am passionate about the services delivered by Brandon Centre; the professionalism of the staff and Board of Trustees is exemplary. The unsolicited positive feedback received by young people who use the services and the impact this has had on their lives fills me with a sense of pride.   I am honoured to be involved in such a worthwhile charity where what we do, the contribution by all staff across the organisation really matters and makes a difference to a young person's life and the community itself.   The ability of a young person to self-refer and take direct control of their lives sets Brandon Centre apart from other local community-based charities."