An Olympic Challenge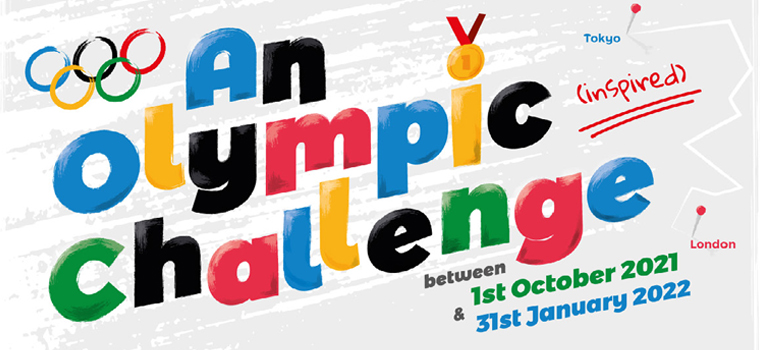 We'd love you to join us on our Olympic (inspired) Challenge!
Following this summer's fantastic Olympics and Paralympics we have been truly inspired to get active whilst raising funds to support young people, to help increase their physical health and mental wellbeing. So, we're setting ourselves a challenge and we'd love you to join us to travel 5,948 miles, the equivalent distance of London to the Olympic stadium in Tokyo.
The Challenge
Our challenge will last for four months – from 1st October 2021 to 31st January 2022. Whatever activity you choose that makes you smile, makes you feel good or just gets you moving, just count your miles or count the minutes – they all count!
How do you earn your miles?
In addition to walking, running and cycling you can choose any other activity as below – or one of your own ofcourse! And to help you track your distance, we estimate that around 20 minutes of activity would equate to 1 mile.
Here are some ideas!
Dancing around your living room
Listening to a mindfulness podcast
Meditation or yoga
Online workout
Running up and down the stairs
Skipping
It is about taking yourself away from the hustle and bustle of your daily routines and taking time out to focus on you. That could just be 10 minutes a day, but it would soon clock up those Olympic miles! You can also be sponsored for your miles with donations sent directly to our Just Giving page below.
By supporting young people in the Camden and Islington areas, your donation could fund our one-to-one counselling sessions, maybe some wellbeing training, or even a career or educational workshop.
When you have completed the activity you just need to keep a log and share the details on a monthly basis by emailing fundraising@brandoncentre.org.uk so we have a running total against our target. If you'd like to share any photos of your activity, we will collate and share as a collage at the end of our Olympic Challenge.
Good luck!
All donations will be gratefully received here: