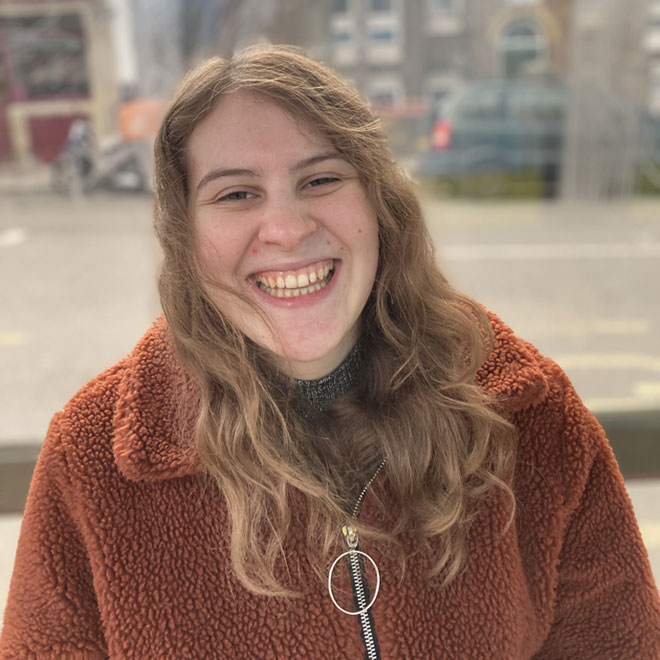 Clara McDade
I'm Clara, a student in my final year of university and passionate about young people's sexual and mental health. I also do a lot of work around gender-based violence and intimate partner abuse in young people.
I became involved with the Brandon Centre at the beginning of 2021, after working on a project for the CAMISH Network, and had the pleasure of contributing to Brandon Centre's Young People's Involvement Strategy before becoming a Young Ambassador.
But my relationship with Brandon Centre goes back years! Having gone to school in Camden, the Brandon Centre was always a safe, positive place for me and my friends to go for advice about sex, relationships or mental health.
I'm very proud to be representing this special organisation, and hope to continue the open and inclusive spirit of Brandon Centre as a Young Ambassador.